by Zinta Aistars
Published in
Southwest Michigan's Second Wave Media
August 11, 2016
This story
reported by Zinta Aistars is reprinted with permission from WMUK. It first appeared on WMUK's Between the Lines. Listen to WMUK's
Between the Lines
every Tuesday at 7:50 a.m., 11:55 a.m., and 4:20 p.m.
We've all heard stories about the Underground Railroad, Harriet Tubman, and Sojourner Truth. But there are other stories to tell about African-American history. Writer Sonya Hollins and her husband Sean Hollins, a graphic designer, have created a series of children's books about African-Americans in Michigan who aren't necessarily famous but whose stories are inspiring.
The first is
Benjamin Losford and His Handy Dandy Clippers
. They published the book through their own company,
Season Press, LLC
, in January 2016. It's illustrated by Kenjji Jumanne-Marshall.
One of the reasons the couple decided to publish the series is because they feel the books fill a gap in traditional history books. "A lot of kids learn history about people like Martin Luther King, Harriet Tubman--a lot of people that are traditional in history," says Sean Hollins. "But this book is bringing out a story about people who are right in our own community. We can touch the things they built. This brings history a lot closer."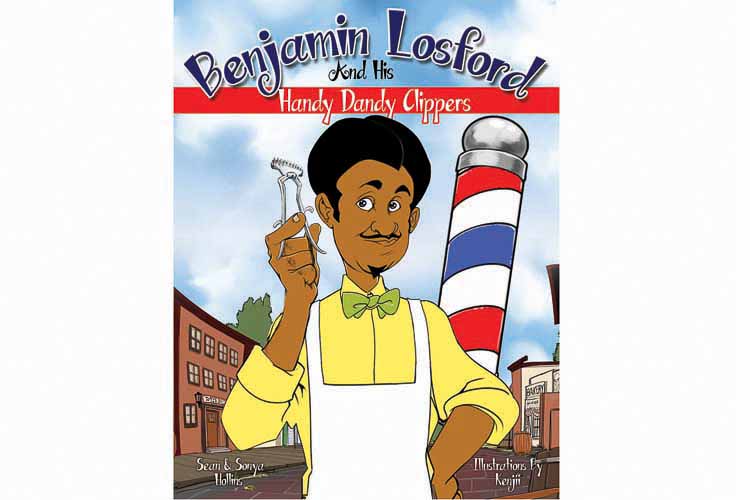 While Benjamin was not initially impressed with barbering as a career, he learned the trade and eventually became ...
READ COMPLETE STORY ON SECOND WAVE MEDIA.